Our Adult Learning Program provides one-to-one and small group learning for adults who want to improve their reading, writing and math skills.
We have a combination of full-time and part-time programming. The program works with adults at all levels to help you reach your learning goals. We offer programming for reading, writing, math and computers.
Essential Information
Who is eligible:
The program is open to anyone over 18 who lives in Ontario and did not complete high school.
Note: Computer tutoring (including smart phones and tablets) is open to all adults 18+ regardless of education level, but preference will be given to job-seekers and those who are looking for work.
Where:
Adult Learning is taking place virtually and in person at our 1033 King Street West location. Support with getting online may be available.
When:
We have both group classes and one-on-one support available. Call us at 416-539-9000 or email literacy@westnh.org to learn more.
Cost:
Free
How to register and learn more:
Please contact us at 416-539-9000 or literacy@westnh.org to learn more about the program and talk through your goals with a member of our staff.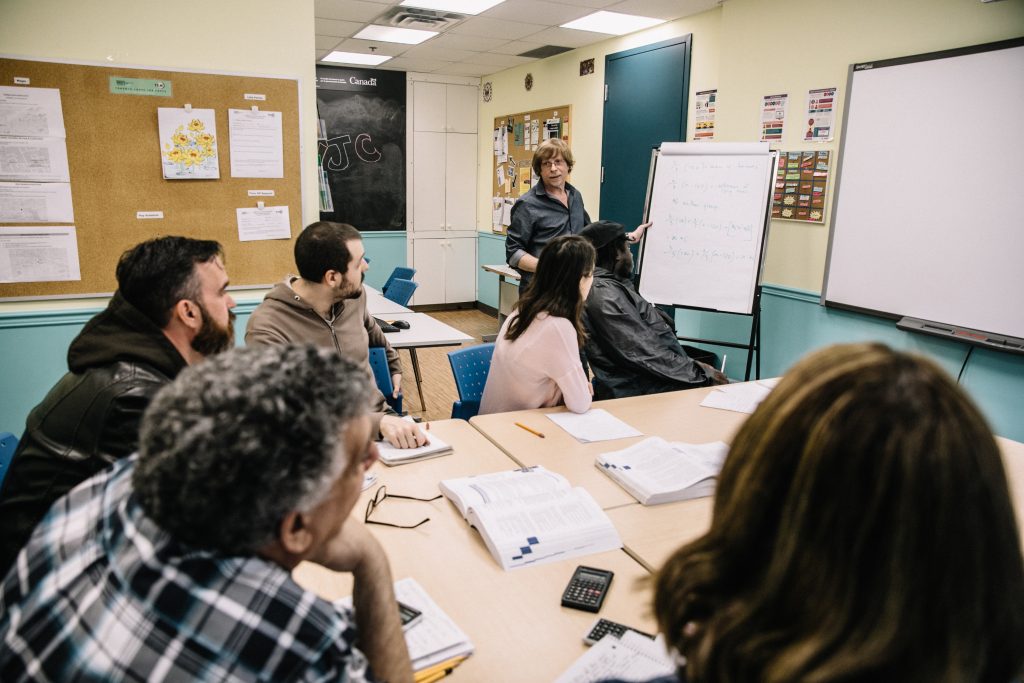 Frequently Asked Questions
What areas of learning can you help with?
We offer support with:
Reading
Writing
Math
Computers
Completing your GED
Preparing for college or work
Do you offer any other learning programs?
We run specialized English Conversation Groups for Newcomers to Canada. Learn more here.