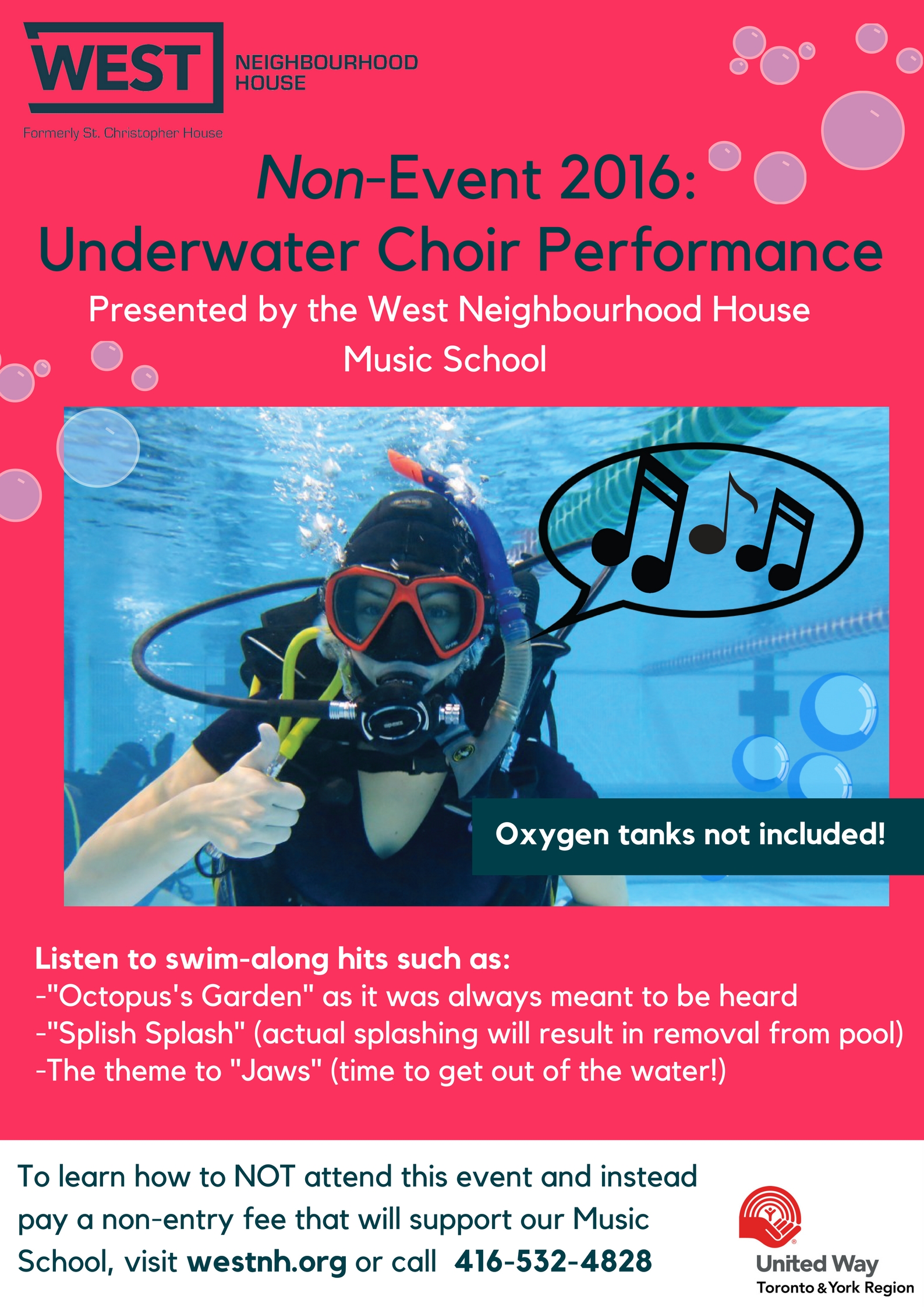 Do not attend this event –make a donation to the West NH Music School instead!
 All proceeds from the Non-Event will be used directly for Music School subsidies, ensuring everyone in our community is able to participate in the joy of music.
Purchase a $40 non-entry fee. For an additional $20 you can also not attend the Underwater Choir's encore in the fountain at Nathan Phillips Square.