The Summer Day Camp at West Neighbourhood House provides a full-day program during the summer break for children 6 to 12 years of age.
COVID-19 update: We are planning to run the Summer Day Camp in 2021. As with our 2020 season, there may be some restrictions to adhere with physical distancing policies.

Essential Information
What it is:
Summer Day Camp includes a variety of social and recreational activities ranging from sports, arts & crafts, skill-based games, child-directed and gross motor activities as well as swimming. This affordable program takes place in an integrated setting where children with different abilities come together to participate to their fullest potential.
Who can attend:
Children aged 6 to 12 are welcome to join our summer day camp programming.
Where:
Our Summer Day Camp is based at a school within our community (the specific school is currently TBD).
Regular visits to many community parks and Toronto attractions such as the Ontario Science Centre, C.N.E. and Harbourfront are included in the programming, and are often considered the highlights of the program. 
When:
Summer Day Camp occurs from Monday to Friday for eight weeks during the school summer break.
Cost:
Summer Day Camps are $110 per week. This fee is based on family income and subsidies are available.
How to register:
To register and for more information on subsidies, please call 416-532-4828 ext. 129.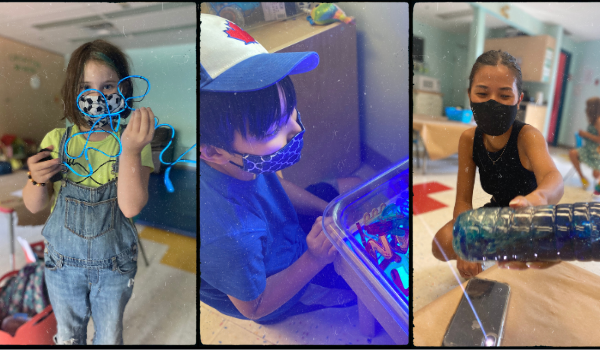 Frequently Asked Questions: 
Do you offer camps at different times of the year?
Yes, we offer similar camps during the Winter and Spring school breaks as well as all School Board Professional Activity Days for children registered in our After School Program. The fee for Winter and Spring Day Camps are $110 per week. The fee for the Professional Activity Day Camp is $19.00 per day. These fees are based on family income and subsidies are available. 

My child doesn't know how to swim. Is this a problem?
A child not knowing how to swim is not a problem. During any swimming elements of the Summer Camp Program, there are lifeguards on site and shallow areas for your child to enjoy.

How big are the groups?
Our group sizes may vary and depend on the number of registrations. However, we aim for a ratio of 1:8 between staff and children.

How can I get more involved in children's programming?
Join us on our NEW Children's Program Facebook page.