If you can, please give to the 2020 Annual Appeal
Here at West Neighbourhood House, we've been working hard every day since March to support the most vulnerable people during this pandemic. Now it's the time of year when we — humbly and gratefully — ask for your support. We appreciate all of our donors so much. Together, we'll get our community through this crisis.
You can support us by using this form or visiting westnh.org/donate. 

Another (totally free!) way to help is by sharing this post on social media and making sure you and everyone you know is signed up to receive our newsletter at westnh.org/newsletter.
Please take a moment to read these words from our Board president, Rona Abramovitch.
---
Dear Neighbours,
I hope you're enjoying what you can of the festive season during this lonely, sad, and stressful year. More importantly, I hope this letter finds you safe and well. I hope you're taking care of yourselves and each other, and you're doing everything you can to help bring this pandemic to an end.
In the last turbulent months, our team at West Neighbourhood House has been focused on taking care of the most vulnerable and making sure no one is left behind. As the president of the Board, and on behalf of everyone at the House, I am writing to ask for your support.
When the pandemic hit, we pivoted quickly. Programs that serve seniors, newcomers, job seekers, preschoolers, adult learners, victims of domestic violence, and others moved online, challenging everyone to develop new skills on the fly. It was difficult at first. But hearing the voices of participants crackle to life and say, "I can hear you. Can you hear me?" made the struggle worth it. Now, thousands of people are getting help remotely.
Of course, some things simply cannot be done from a distance. The Home at Last program, which helps seniors transition home from the hospital safely, is one example. It's more essential than ever because it helps prevent hospital readmissions, freeing up precious health-care resources.
Cora Jostiak, who is a senior and a Meals on Wheels client, experienced this firsthand when she was released from hospital this summer after an emergency procedure on her knee. She lives alone and didn't have any family available to help.
"I couldn't sleep the night before, I was so worried about how I would get home," Cora says. Thankfully, the Home at Last program stepped in with a plan and a van to see her home safely. A personal support worker assisted her into her home and helped her finally change out of the nightgown she'd worn to the hospital in the ambulance.
"She sat me down and put the tea kettle on. It's like she had all the time in the world to look after me," Cora says. "I said, 'I should get something for lunch,' and she said, 'You've got something for lunch.' They had complete meals with a soup and dessert for me!"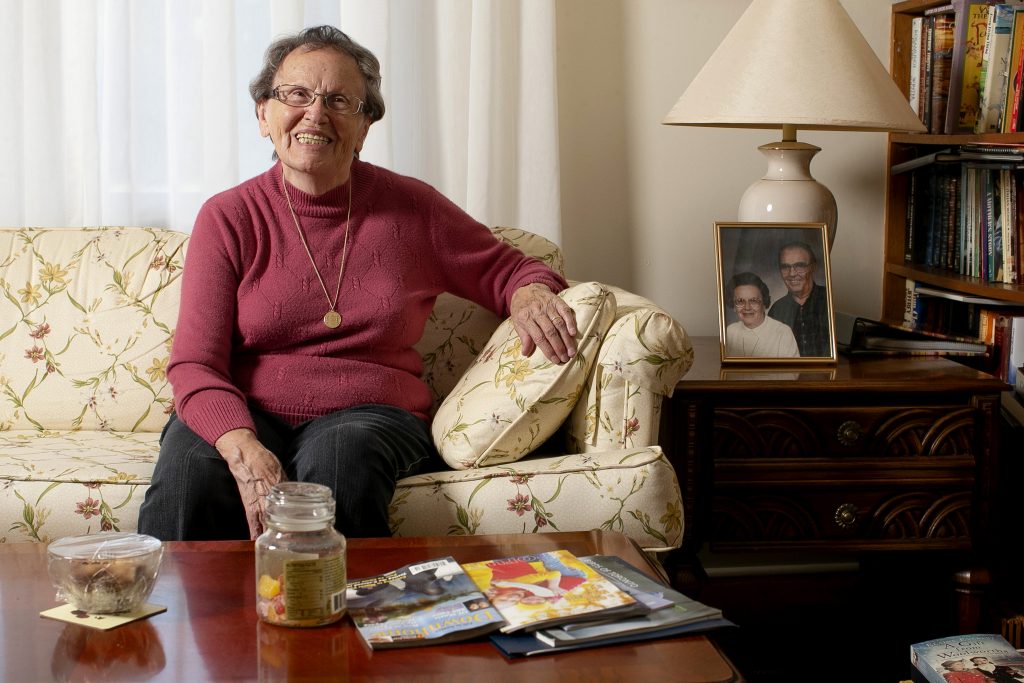 Cora's story encapsulates the spirit of West Neighbourhood House. We work with people in the community, at every life stage, to provide support where it's lacking.
Even in pandemic times, our advocacy and community development work has continued. The House threw its support behind an affordable housing project in our neighbourhood and empowered a new group of mutual aid volunteers, including 20 group leaders, to help their neighbours during COVID-19.
To our friends who have given in the past, thank you. I hope we can count on your generosity again this year. Together, we can rebuild a community that is strong, resilient, and even better able to lift up the most vulnerable. You can give using the form below, visit westnh.org/donate, mail a cheque, or learn how to give in other ways here. If you're able, consider increasing your gift this year, or even becoming a monthly donor — regular support is a source of certainty in uncertain times.
Stay safe, mask up, and as always, thank you.
Sincerely,
Rona Abramovitch
President, West Neighbourhood House Board of Directors
Our impact
Financial empowerment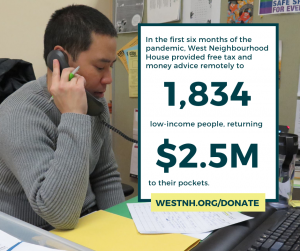 Quality care for vulnerable seniors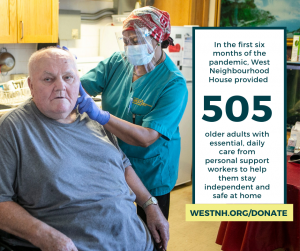 Support for personal and social change